How to train a dog to stay home alone
How to train a dog to stay home ALONE
When you only have one dog or intend to only adopt or buy one dog, it's super important to think ahead on this subject. How to train a dog to stay home alone is best done as a puppy or very young dog. The formative months before 1 year old are the most sensitive time when a young dog will learn both good habits and bad habits.
It's not impossible to break a dog of some bad habits of course, but it's a lot harder. For some dogs, a bad behaviour is best left for professional dog trainers. Cesar Milan is one such trainer that has made a career from helping dogs and their owners with bad habits. There are many other famous trainers like Pat Miller, Karen Pryor and many others that have careers in helping dogs that have taken a wrong path in their training (or lack of it). There would be no need for this professional help if every dog owner was knowledgable about what a dog needs.
that begins when a dog is young, before the age of one in most cases that I have seen. It really is so easy to prevent. This post will be about the 'how', before your dog becomes a dog that needs hands on professional help. It's a lot easier to housebreak a dog the right way, the first time, than trying to re train a dog that's been peeing and pooping on your rugs for awhile, right? It's the same reasoning for teaching a dog to be content in being alone at home (or anywhere).
Training a dog to be relaxed when alone, often goes hand in hand with housebreaking. Why? Well, while teaching your dog to hold his P & P, untill you take him out, it usually involves crate training at the same time. While your dog is having to spend some time in his crate, he or she will also be learning how to be alone for periods of time. When I say 'periods of time', I mean a reasonable amount of time for the age of the dog and for his or her ability to hold the P & P. We never left our mature and fully trained house dogs alone in the house for more than 6 hours. If your dog cannot be trusted yet, then no more than 4 hours in a crate alone.
Crate training is where it begins essentially
You can train your dog to accept being separated from you, at the same time that you are housebreaking him or her by using a pen or crate for confinement. If you need a refresher on crate training, read my page on House training.
Maybe you have a puppy that house trained very quickly and easily so you never really had to confine your puppy much at all. Those easy puppies are rare by the way 😀 If you are not using a crate, you are missing out on a valuable teaching tool.
A dog that comes to see his or her crate as a safe and comfortable place to be, will be more inclined to be relaxed and content without you at home all the time. I only failed with one dog, in all the years that I have trained my own dogs. I have had a succession of 8 full time house trained dogs, and at least 8 other dogs that were raised as outdoor dogs. Some of those 8 outdoor dogs, became permanent or part time house dogs later on. I failed with that one dog, a toy Poodle named Peggy, because of lack of knowledge. Peggy was my first house trained dog.
I suggest that you browse over or read thoroughly, my Page on House training because it involves teaching your dog to accept a crate. I also have an article on teaching a mature dog to accept a crate as well.
Here's a check list of things NOT to do first of all:
Do NOT pick your puppy up when he or she cries.
Do NOT try to calm your puppy with soothing words and touch.
Do NOT make a fuss over your Puppy

before

you leave him or her alone
Do NOT make a fuss over your Puppy

immediately

after being re united after an absence, short or long.
DO NOT take your dog with you wherever you go, until he or she has learned how to stay at home alone.
Here's a check list of things that you should DO instead:
Wait until your puppy is calm before picking him or her up (assuming the puppy is small enough to be picked up in your arms for a cuddle!). Timing is important.
Provide an energy of calm, be confidant of yourself. Dogs pick up on your calm energy with their extra senses. Re direct your puppy's attention to something else. By touching and saying something like "it's okay", you are in fact saying to your dog, that his anxiety or fear is validated by you. You are telling your puppy that it's 'okay' to be fearful, that it's okay to act out in an super excited way.
If you fuss over your puppy before leaving, you are in fact making it harder for your puppy to let go of you emotionally. This is okay with dogs that have learned to be content alone, but not when you are training your dog to be alone. Instead, leave without warning. Just pick up your keys, purse or whatever, put on your outdoor gear and off you go. If you must, give him or her a quick pat and tell him that 'you'll be back later'. Now go. No fussing. Some dogs benefit from a special toy or treat being given to them, while they are in a calm state, just before you walk out the door. Never treat them when you come home, only when you leave, and only while the dog is calm. Your dog will associate your leaving as a positive, instead of a negative.
When you come back, your dog will either be getting up from a nice nap and will approach you calmly  or will be super excited, maybe even frantic, to see you. When your puppy comes to greet you in a relatively calm way, reward him or her with a quiet greeting and a fur fluffing 🙂 Be calm yourself. If your puppy comes at you like a run away train, jumping and frantically excited, ignore him or her until the excitement level is at a one instead of a 10! Jumping ON you must be addressed, you should not ignore that or you are in fact teaching him that it's okay. There is no point in saying Down! Down Down!, as your puppy does not know what that means. I have some advice regarding that in the Basic Manners Page.
Yes, it's fun to take your dog along, on camping trips, road trips, a trip to the store, visiting Grandma etc. What are you teaching your dog though, when you take him everywhere you go? You are teaching him that he or she cannot survive without you. You've heard the phrase, 'attached at the hip', right? How about, 'tied to your apron strings' ? Your dog will never learn to be content, at home, alone or at a Boarding facility without you there, if you don't teach him that it's okay. Keep those trips with you to a bare minimum until your dog has learned that the world does not end, if you are not there.
My post here is mostly directed at young dogs
that don't have old habits or embedded poor behaviours. The advice here will work on older dogs as well, but will take longer to take effect. Everyone in the household, and even guests to your home will need to follow these training guidelines for the training to be effective. Clicker training can really speed things up too. Rewards are an integral part of clicker training.
That being said, a touch, a fluff of their coat with your hands, a soft 'good dog!', are all rewards too, which is exactly why you should not use them when your dog is acting up. What is Clicker Training? Short story- It's a method of training mostly made famous by Karen Pryor & Gary Wilkes, which involves using a small device that makes a clicking sound (clicker). The trainer/dog owner snaps the clicker every time the dog makes a move in a way that the trainer wants. However, the dog must first associate the clicking sound with a reward. In the beginning of the training, many clicks with treats are given, and then are gradually tapered off to mostly clicks.
This type of training is easy and relatively fast
especially with food motivated dogs. Many trainers are using clicker training these days.Clicker training can be especially effective in re training dogs that are set in their ways. The sound of the click, followed by a high quality treat, gets the dog thinking in a different way than he did before.
Regardless of what training style you choose, Timing of rewards and Timing of correction is the MOST important! Dogs connect the dots very close together. In other words, the correction or reward must be given within a split second or the dog will not make the connection! You can scold a child or reward a child with much longer periods inbetween the behaviour, especially if the child understands language. I only bring this up because many dog owners think of their dogs as 'children', and therefore they make assumptions about the way their dog thinks.
While a child can be sent to a chair to 'think' about his bad behaviour, and hopefully learn something positive, a dog will not. The action for a dog (or any animal), must be immediate.That is how they are created.
What does all this have to do with the subject
of how to train a dog to stay at home alone? Everything! Start by thinking of your dog as a dog, not a human and you will be a more effective leader and trainer of your dog. Your dog can be perfectly happy at home, without you, for a few hours at a time. Your dog can learn to stay in a Boarding facility, without you, with the right frame of mind, from you. It all begins and ends with you.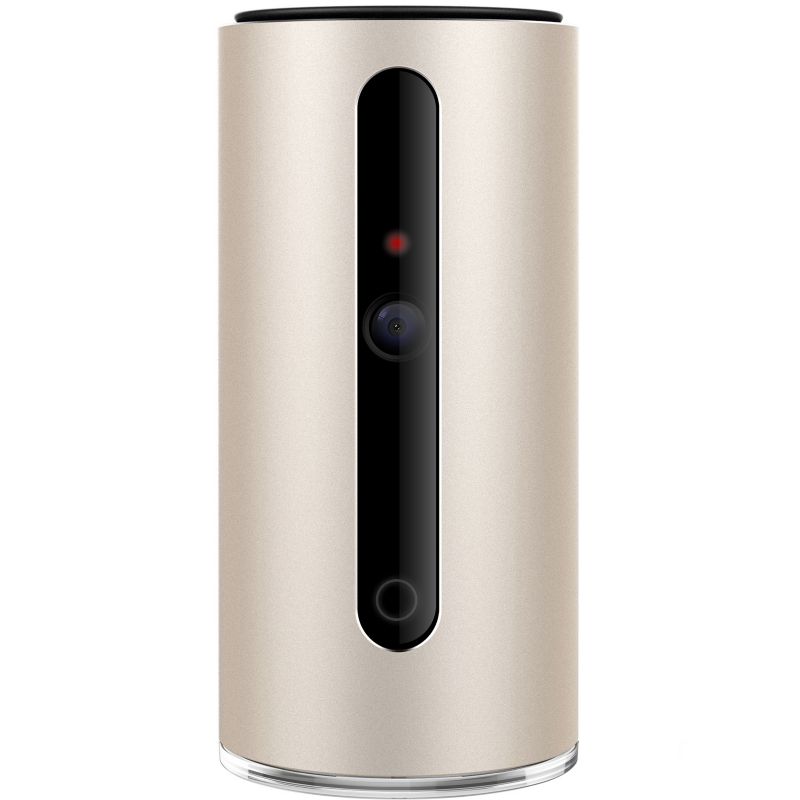 PETKIT MATE Smart Video Pet Monitor Wood
PETKIT MATE Smart Video Pet Monitor [More]
Price: $159.99
Sale: $159.99
For the Page  Common Causes of Dog Seizures